News - page 2
about my persian cats and kittens in cattery La Capuccino.
12th of July, 2016
We have new pure persian kittens.
One cream-white girl is available.
See MORE
28th of March, 2015
Catshov Bojkovice 2015 - Opuléncia was awarded the title National Winner of the year 2014!
She is the second cat from our cattery with this title NW.
We are very proud of her!

Castle Novy Svetlov, Bojkovice, Czech Republic - the place of the ceremonial act.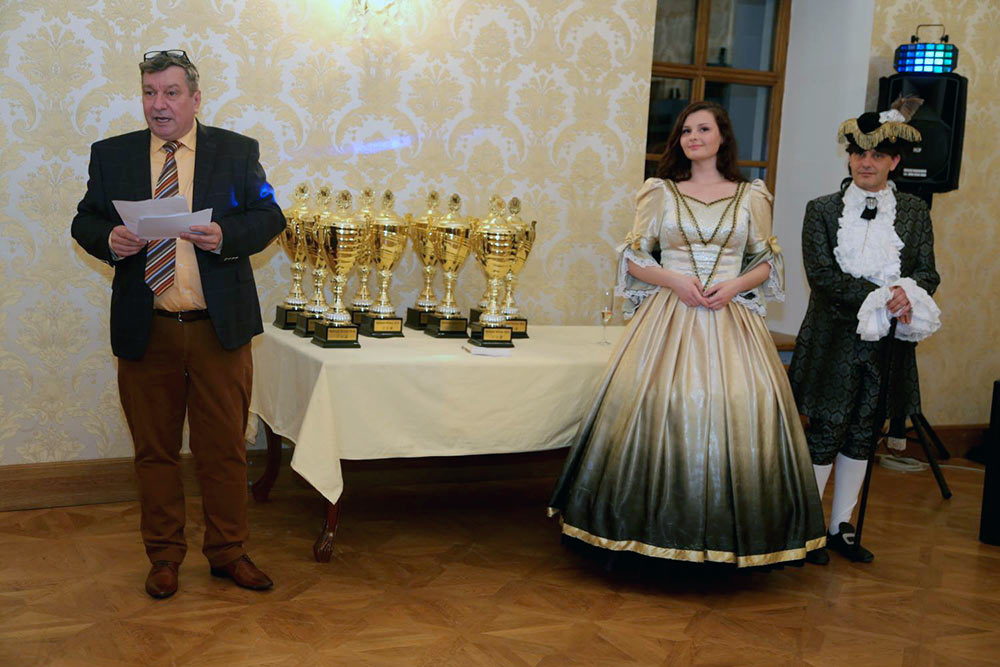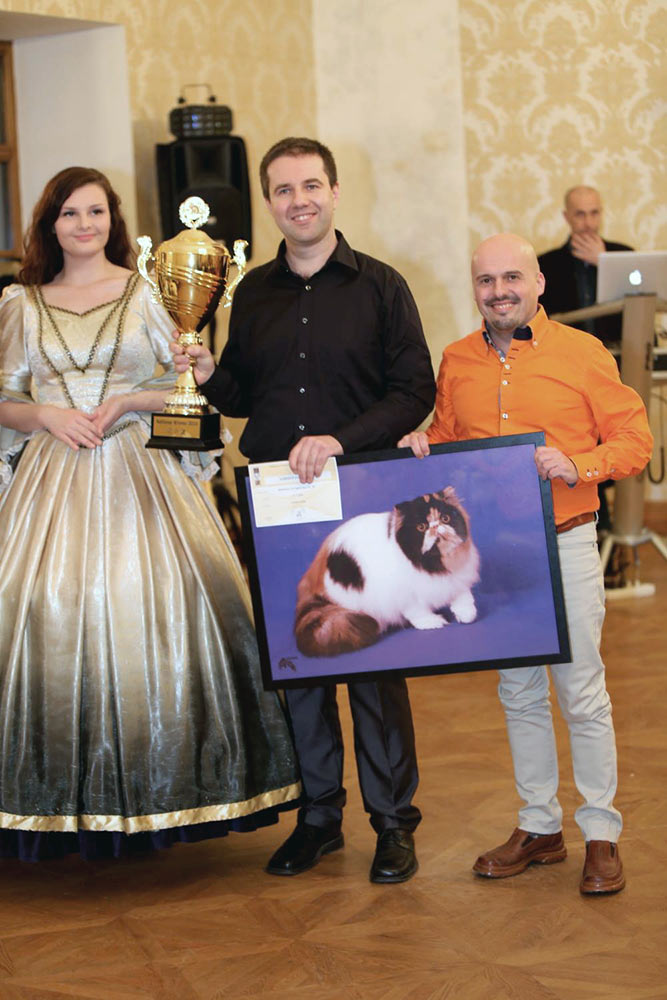 4th - 5th of October, 2014
Catshow Ostrava 2014
Opuléncia La Capuccino won 2x BIS.
30th - 31th of August, 2014
Catshow Karlovy Vary 2014, CZ (Carlsbad)
Opuléncia obtained 2x BIS in category I, kittens 4-7 months, 31th of August also BOB (the best persian and exotic cat of the show).
Now she meets the conditions for the conferment of a title Junior Winner.
9th - 10th of August
,

2014
Catshow Boskovice, CZ 2014
Opuléncia La Capuccino won 2x BIS in kategory I, kittens 4 - 7 months, 10th of August also obtained the title Best Of Best IV.
8th of April, 2014
New litter "O" of pure persian kittens were born on the end of March, 2014. We have one boy and four girls, all are harlequins.
More pictures here.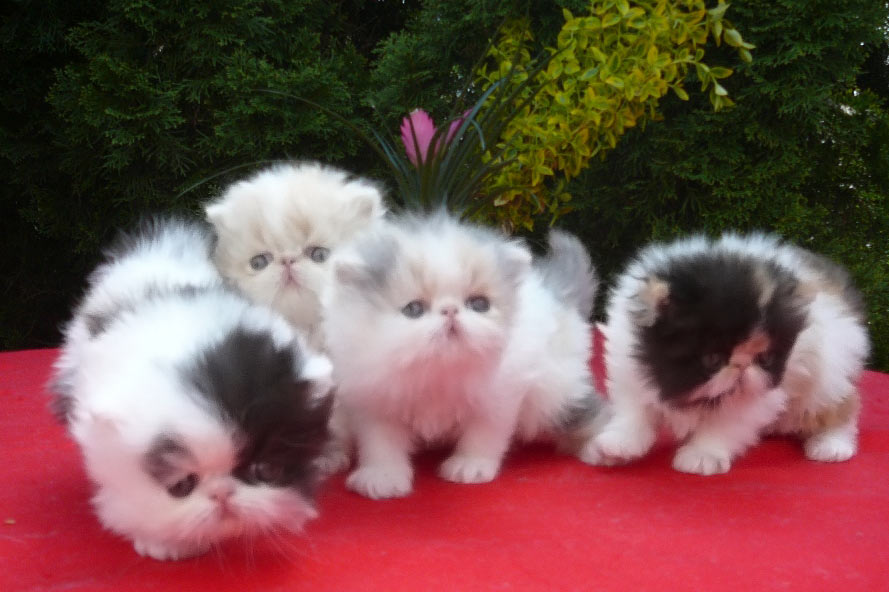 29th of January, 2014
Our girl Madeira La Capuccino is NATIONAL WINNER CZ 2013!!!
Thank you, Jarka!
19th of November, 2013
20th of October, 2013 new babies were born in the cattery.
We have two new persian kittens, red and red-white boys.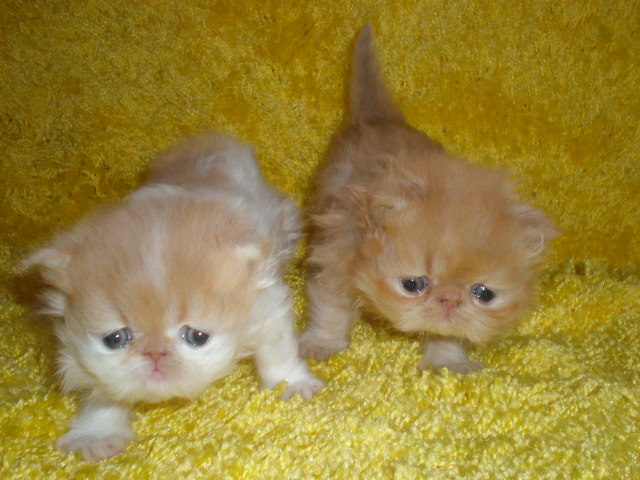 11th - 12th of May, 2013
Mady have von the fifth title BIS as a kitten and now she is waiting for the title JUNIOR WINNER.
My big congratulations for her and for the owner Jarka. Thank you very much for such nice presentation.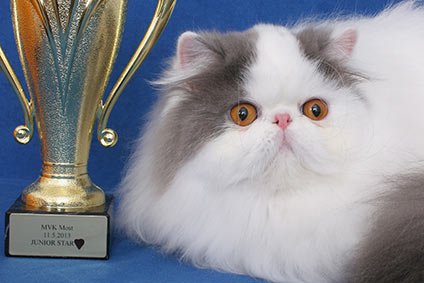 20-21th of April, 2013
Catshow Karlovy Vary
Girl from our cattery Madeira La Capuccino 2x Best of Best kitten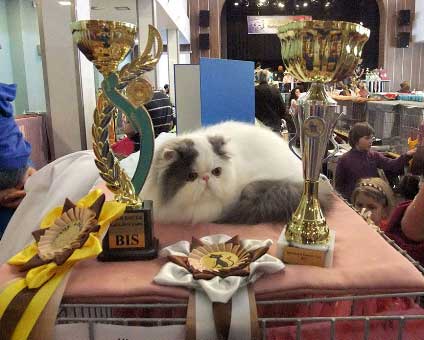 16th of November, 2012
Our sweet girl Madeira (blue-white van) have a new home in cattery Keanu. May good luck attend you!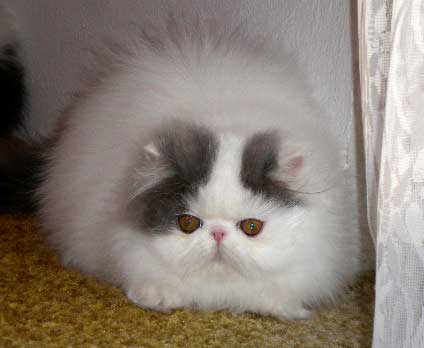 Catshow Valtice 2010
Our male Haendel's Meg Gyver obtained title champion on the catshow in Valtice, CZ.
This show was in the magnificent castle, see pictures below.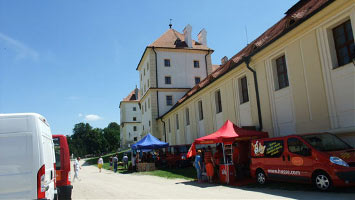 IC

Hospedeira la Capuccino, JW

Congrats to Hospedeira to the title JW !!!!!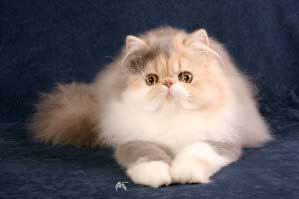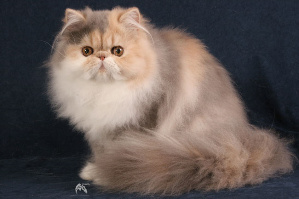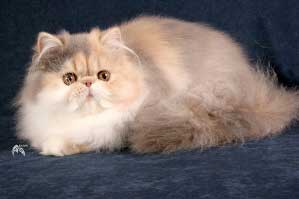 Cat show 2007 - the best litter at show in Ostrava