About us
News
14th of November, 2016
Our kittens from the litter "T" are sold.
See more.
30th of July, 2015
We have new pure persian girl at our place.
See more.
28th of March, 2015
Catshow Bojkovice, CZ
The ceremonial act. Opuléncia was awarded the title National Winner 2014 (NW).
7th - 8th of February, 2015
Catshow Vinicne, Slovakia
NW14 Opuléncia La Capuccino, JW
2x CAC, 2x BIS, 2x BOS IV
6th of January, 2015
Our Opuléncia La Capuccino, JW is
NATIONAL WINNER CZ 2014.
Congratulations!
13th of December, 2014
MVK Praha-Top Hotel, 2014
Our princess Opuléncia La Capuccino, JW, won the tenth Best In Show in kitten's category. We are very proud of her!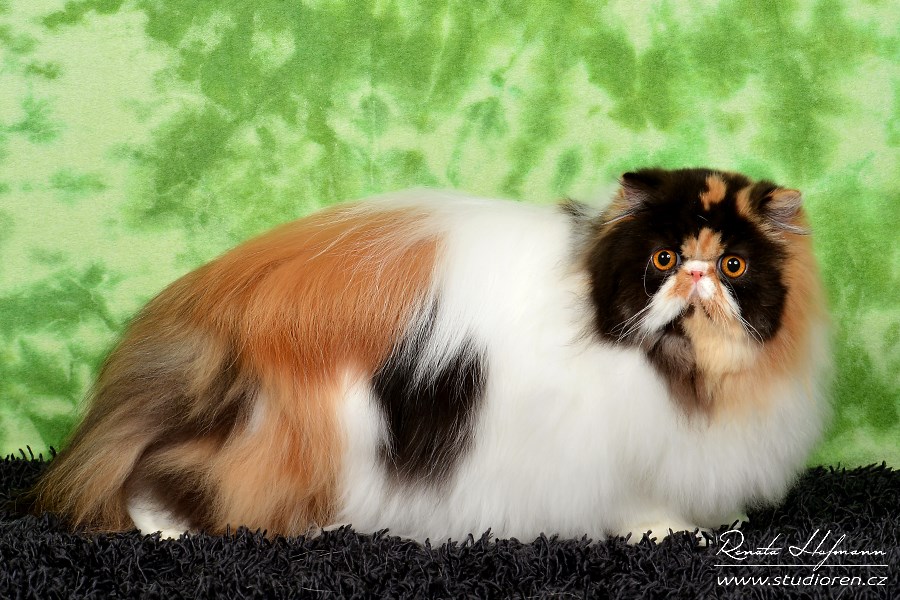 Welcome to cattery La Capuccino.
We are a small cattery and now we breed pure persian cats only. La Capuccino is FIFe & CFA registered cattery. All our cats are DNA PKD negative or come from DNA negative parents.
My name is Rudolf Matha and I live with my cat-darlings in our fantastic town Prague in Czech Republic. Most of my cats are bicolors.
We use persian only for our breeding, no exotic and himalayn lines in our bloodlines!!!
My goal is to breed persians with a sweet expression, big round eyes, small very well placed ears and cobby, good bones bodies.
Our cats came from lines Haendel (Noblessa, Harwood, Sugarspun and others), Remu-Martin (Oriens-Mau, Harborhill, Copacats, Bar-B, Pashaspride, Kitty Charm, Jovan and others in the back on their pedigrees).