About us
KEANU, CZ was the cattery of persian and exotic cats
Sorry, breeding activity came to an end.

Our cattery is registered under FIFe.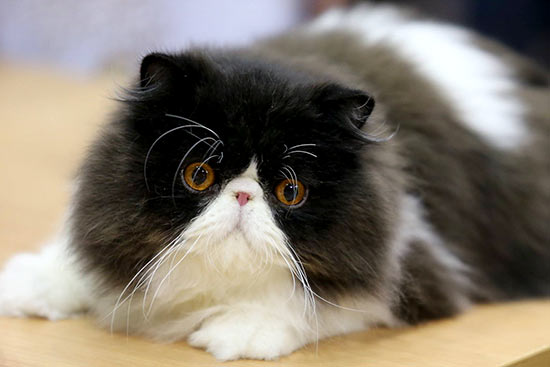 We are a small cattery of exotic and persian cats. We are registered with FIFe since 2003.
Cats live with us many years, at first as pets and later we started to breed purebred cats. From time to time we have kittens and always we want to find a nice new home for them.
Our bred persian cats have all ancestors without exotic or himalayan bloodlines many many years back, they are really pure persian cats according to rules of CFA. Longhair kittens for sale from our exotic female are described as ESH (EXO) or ELH, don't worry about it.
Our cats come from well-known lines Boberan, Haendel (Harwood, Noblesa, Meihua), Remu-Martin (with Harborhill, Kitty Charm, Copacats and Jovan in the back of pedigrees) and Panda (Artemis, South Paws, In Style).(
We like to visit a cat's shows and there we meet with new friends on the shows. We enjoy also from successes of our darlings - of course. I would like to introduce my sweethearts to you.
My story
Always I have had cats in my home. They were my friends.
When I came of age, I bought first persian blue smooke male Lindin as, a pet. He was a darling of all family. Later I have bought other cats. They were no show quality, however, it were very nice days with them.
I started to desire to keep show quality cats. I have visited many cat's shows and later I have bought first show quality black-white persian male Dominik Kockohratky.
Our successes ......
Males | Females | Kittens | Retired | Sitemap
Copyright © 2010-2019 by Keanu. All Rights Reserved. Webmaster Dagmar Patkova