Kittens
We don't have any kittens for sale right now.
Our last litter "L" - not available.
Kittens were born on April 13, 2014.
sire: GIC Onyx Panda, PL, PER d 02 62 / red-white harlequin (carier of tabby)
dame: NW13 CH Madeira La Capuccino, CZ, JW (PER a 01 62 / blue-white van)
Lucas Crown Prince Keanu, CZ
Boy PER n 01 21 62 / brown tabby-white van
Sold
At the show Karlovy Vary 2014 - at 4,5 months. Nomination to BIS.
at 12 weeks

Lady - Jane Keanu, CZ
Girl PER g 02 62 / dilute calico harlequin
Stays with us
at 12 weeks

Linda Sweet Doll Keanu, CZ
Girl PER f 02 / calico harlequin
Stays with us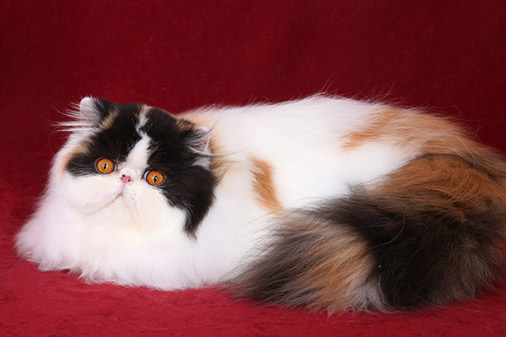 at 12 weeks

Males | Females | Kittens | Retired | Sitemap
Copyright © 2010-2014 by Keanu. All Rights Reserved. Webmaster Dagmar Patkova